Join our team!
Nightline is run by a team of brilliant staff and volunteers (if we do say so ourselves). As the charity continues to grow there are always opportunities to develop your skills as a volunteer or staff member at Nightline Association.
People are at the heart of Nightline Association and we want to see all our team engaged, inspired and developed throughout their time with us.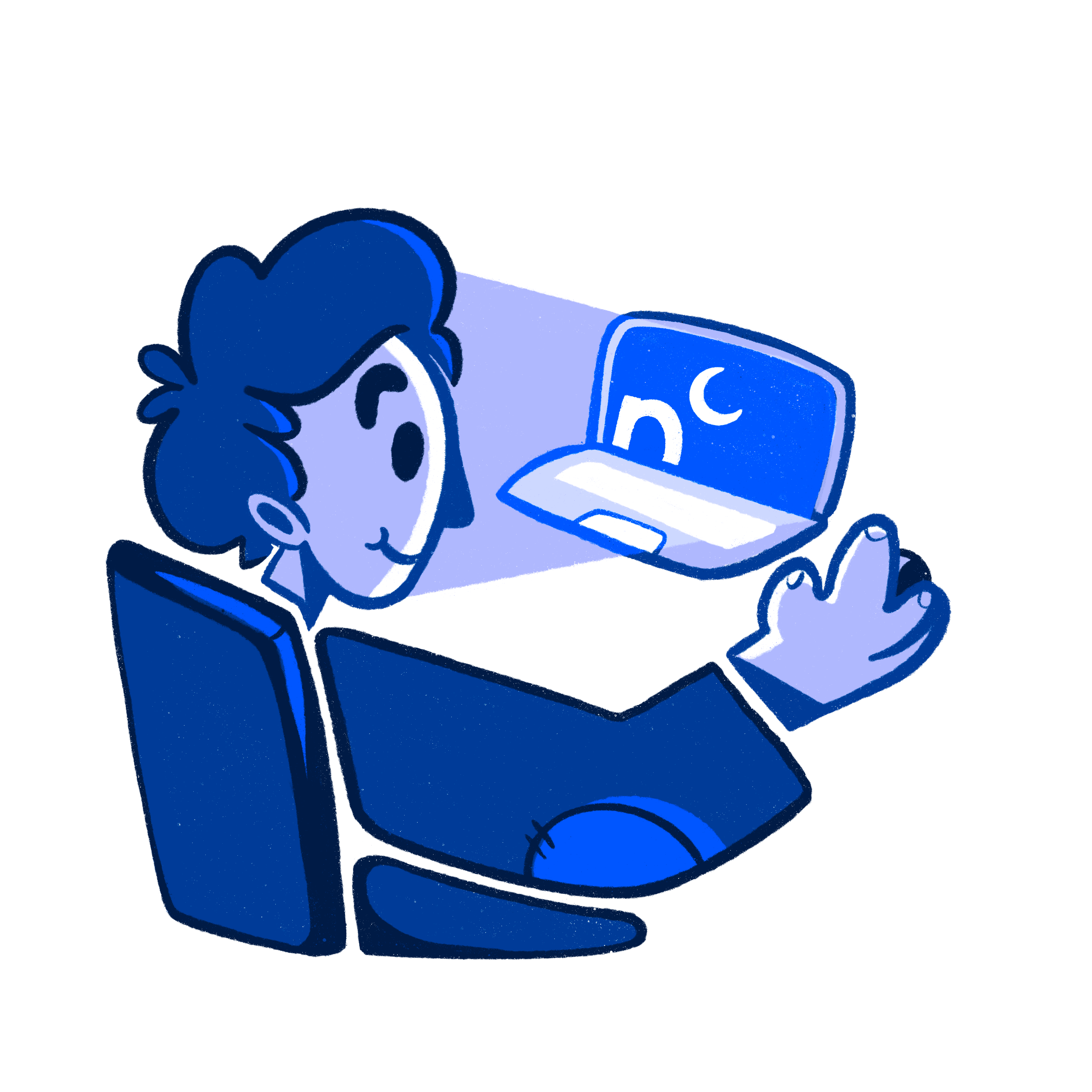 Why get involved with the Nightline Association?
Our team have the opportunity to play a hands-on role in both the operation and strategic development of a national charity. Do you fancy organising events? Working alongside other key names in the charity sector? Are you a whizz at writing new software? Do you love spreadsheets? Can you help pull together promotional campaigns? Get excited about cutting-edge research?
We're always looking for passionate people looking to develop and apply their talents to supporting and improving student mental health.
Current Vacancies
If you would like to join the Nightline Association, we'd love to hear from you. Have a look at the current opportunities below. If you don't see something that's quite right for you drop us an email at [email protected] and we'd be more than happy to discuss how you can get involved with the Nightline Association.
If you're interested in volunteering with a Nightline Service, such as becoming a listening volunteer, you should contact your local nightline directly. You can find your local nightline here.
Staff
We have a number of paid roles coming up, and these will be advertised here:
Central Services
Central Services includes all the functions that support the operations of the Nightline Association and its four departments, including: recruitment, volunteer experience, and governance.
Due date: Sun 11th June 2023
Due date: Sun 11th June 2023
Development Department
Responsible for improving Nightline services; supporting Nightlines by collating and distributing guidance for training, including best practice for training listening volunteers; quality assuring Nightlines, ensuring that all of our helplines are operating in line with our Good Practice Guidelines; assisting the setup of new Nightline services, and supporting existing Nightlines who wish to expand or improve their sustainability and policy base.
Engagement and Communications Department
Promotes the Nightline Association vision and activities to Nightlines and external bodies; engages with external audiences including newspapers and broadcast, digital and social media; facilities events such as Away Days and conferences, a platform where the best practices from all corners of the Nightline world can come together; providing support and representation for Nightlines with the use of the Regional Coordinators; facilitating crucial meetings such as the Annual General Meeting (AGM), Assembly and Council, at which policies and other matters are debated, amended and voted on as outlined in our governing documents.
Due date: Wed 31st May 2023
Due date: Sun 25th June 2023
IT Department
The IT department provides, maintains, supports, designs, builds, tests and deploys a range of IT software and infrastructure services to Nightlines and the Nightline Association, and advises on other IT matters. Due to the wide range of things we do, we have both technical and non-technical volunteers. The applications provided to Nightlines are an anonymous instant messaging service, an anonymous email service and a call/contact logging application; and we host websites, provide email accounts and a file store and a chat application, do DNS record management, and give technical support.
Trustees
The trustee board has ultimate legal responsibility for keeping the organisation focused on its purpose – ensuring it is solvent, meeting legal requirements, has good governance and has clear strategic direction to deliver the charitable outcomes for the benefit of the public for which it has been set up. The trustees may be re-appointed for a further term by member Nightlines at the Annual General Meeting.